Odd Duck! 3/31/2012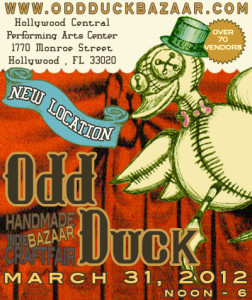 I am super excited to be a part of Odd Duck for the 2nd year in a row. This is one of my favorite craft shows of the year and I will be in excellant company as the vendor list is ah-mazing. 70+ Vendors of ah-mazing bringing their best to you.
I will have shiny new Coma Girl items as well as some old favorites. T-shirts, Totes, Jewelry, Prints, Originals, Home Good and whatever I can come up with in the next month or so :).
Leave a Reply
You must be logged in to post a comment.